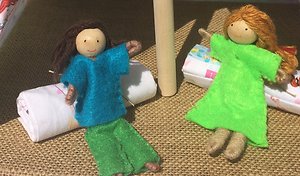 Bendy Dolls

Our dolls are uniquely handmade and approximately 12cm tall, and are dressed in little felt and outfits. They are perfect to live in your tent and also look great sitting on a play mat.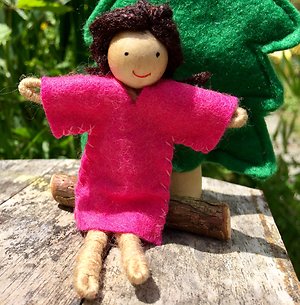 Customize your dolls
The dolls are suitable to be played with by children over the age of 3 years.

Buy individually or you can customize a set. Please place in comments the type of dolls you would like to order!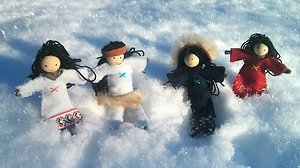 Dolls
Dolls can be dressed for summer or winter play theme.
Please use the comments box to specify colors and type you would like to order.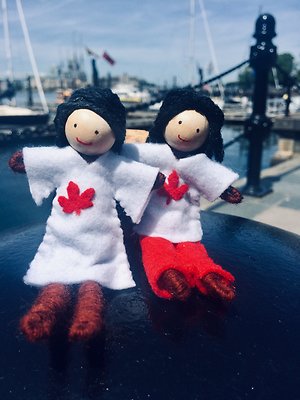 Canadian Dolls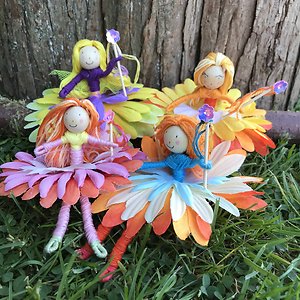 Fairies
Your little girls will have so much fun playing with these pretty little fairy dolls!

These little dolls measure approximately 5" tall. The dolls hands and legs are movable and pose-able so your child can arrange them into different positions to play on swings or sit and drink tea.
Keep in mind that no two dolls are alike so your doll will be different in colours, if you have any colour preferences, just ask!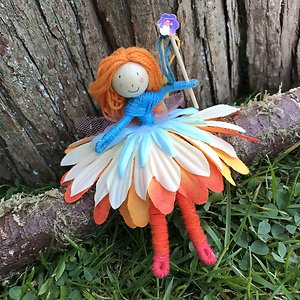 Add the fairy with our fairy garden play mat and tent , and your child will be ready for hours of imaginary play.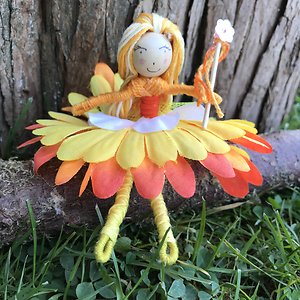 A Fairy is not suitable for children under 3 years old, however for everyone else she is a welcome little friend.
To Order Dolls